FP Markets brokerage account creation manual
On a daily basis, our professionals are looking for the best strategies and brokers that best adapt to the evaluated trader systems
A robust, efficient brokerage with a relevant cost benefit is all we need to achieve the goals of quality strategies.
We do not have a direct vehicle with any brokerage, we want to bring the best to our customers regardless of anything.
In this way, due to several factors, we identified that the FP Markets broker serves us in an unparalleled way.
Additional information about FP Markets broker:
Brokers with over 15 years of trading experience. Established and regulated since 2005.
Stricter international regulations from the Australian Securities and Investments Commission (ASIC https://abr.business.gov.au/ABN/View?id=16112600281), the Cyprus Securities and Exchange Commission (CySEC) and the European Authority of Securities and Markets (ESMA https://www.cysec.gov.cy/en-GB/entities/investment-firms/cypriot/82198/).
Step by step
Access the broker's website through the link below ( https://bit.ly/OpenfpEN )
In the upper right corner click on Open Live
Also in the upper right corner there are buttons with flags symbolizing the language of the user, you can click on the flag and choose your language
Add your email name and contact information
proceed
Add your address and financial information
proceed
In settings check:
Metatrader 4, Ram, UDS e Leverage 1:500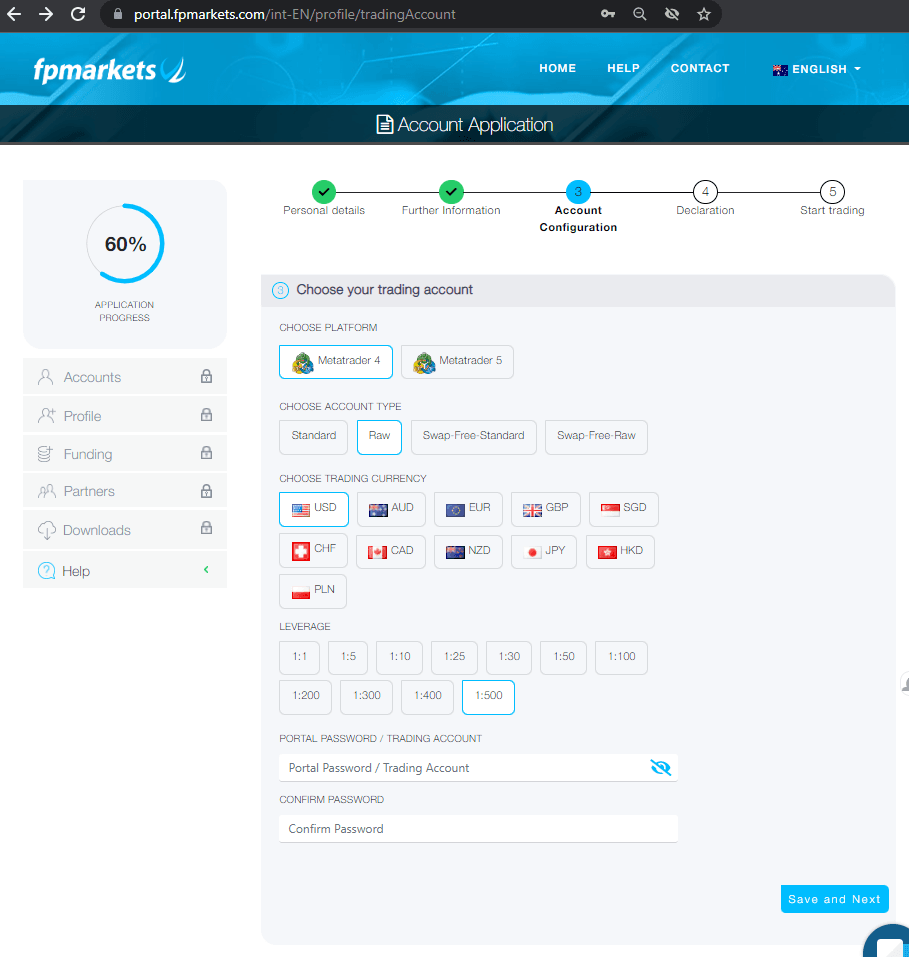 Cry out a password and confirm
proceed
Check the additional information and complete your registration
OK, the first step is complete.
If everything was filled in correctly, you will see a screen like the one shown below.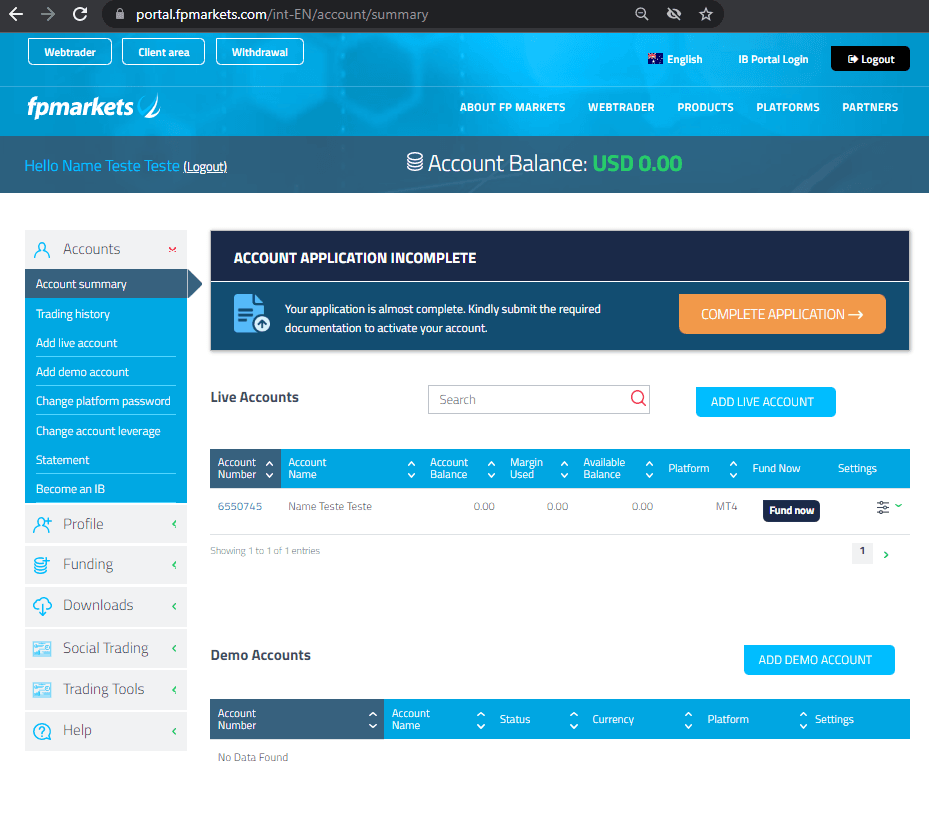 Now you must submit your documents for selection and clicking on the central right side button on Complete Application
Just select your identification and residence document and send
Now you can send values ​​to the broker
there are strategies that can be activated with only 50 dollars (to test) but to have a more significant result it is interesting to send at least 200 dollars