ZionRank – The best strategies in the world are here
We at Zion Trade Platform offer a variety of free trading strategies and robots. The vast majority of our strategies work for free, without requiring monthly payment amounts or very high initial payments, as is common in the market. We believe in making investing accessible to everyone, which is why only a few percentage fees are charged when our clients make a profit, similar to large mutual funds.
Our differential is that you don't need large financial volumes to get started. It is possible to activate a strategy and get results with just 50 dollars. We simulate charging a fee on profits. For example, if you start with 50 dollars in the "Fortunadozer" strategy on Alpari and make a profit of 20 dollars in 6 months, if your investment falls within 30% rate, then you will only pay 30% of the profit amount, i.e. 6 dollars. That way, you only pay if you make a real profit. In addition, we also provide strategies with fixed values, such as "Azdinvest", which was developed to operate with minimum values starting at 40,000 dollars. Our aim is to provide you with affordable and flexible investment options so that you can achieve your financial goals efficiently and securely.
Our ranking is based on several factors
Currently we have 10 main factors that are evaluated so that we have a strategy for users.
In addition to profitability, the risk factor is very much taken into account, there are strategies that have been active for over 5 years, our team has experience since 2015 with strategies in the financial market, always acting responsibly.
Remembering that the strategies are not infallible so before activating any strategy be aware of the risks.
View the selection of available strategies.
The Lieutenant Dan strategy is an investment strategy that seeks to provide transparency and accessibility to investors. One of the distinguishing features of this strategy is that it is available on MyFXbook, a popular platform that allows traders to track and analyze trade performance in real time.
By making the Lieutenant Dan strategy available on MyFXbook, traders have the opportunity to access detailed information about their trades, past results and relevant statistics. This provides greater transparency and allows investors to make more informed decisions based on available data.
The availability of the Lieutenant Dan strategy on MyFXbook demonstrates a commitment to providing clear and accessible information to interested investors. This transparency builds investor confidence and allows them to track the performance of the strategy over time.
By using MyFXbook, traders can evaluate trading history, analyze detailed charts and statistics, and compare strategy performance with other options available in the market. This provides a more complete picture and helps investors make informed decisions.
However, it is important to note that investing always involves risk. Even with the Lieutenant Dan strategy available on MyFXbook, it is essential to carry out a thorough analysis, understand the risks involved and consider your own investment profile before making any decisions.
---
Check and activate your copy trader for free directly at the broker (only pay commissions on profits)
Founded in 2005 and headquartered in Australia, it is authorized and regulated by the Australian Securities and Investments Commission (ASIC)
TCA Trader Copy Automated (Minimum to activate 40000 dollars)
Tenente Dan – (Minimum to activate 1000 dollars)
FortunaMax Tcm (Minimum to activate 800 dollars)
FortunaDozer (Minimum to activate 50 dollars)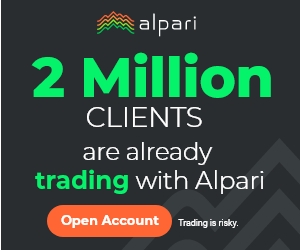 ---
Lieutenant Dan Strategy at Zulutrade (You can choose your preferred broker)
Live Youtube: